Planned Giving Menu
Planned Giving

A Legacy to Honor St. Ambrose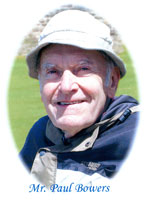 (Paul) David Bowers attended St. Ambrose College before completing his degree at University of Iowa . He moved west to California, where he enjoyed his career as a bank examiner.

David never married and his hobby was investing; he enjoyed watching his investments grow. When he died in 2009, St. Ambrose University learned he had named the university as one of the charitable beneficiaries of a charitable remainder trust he had established.

By funding the trust with appreciated assets, David received a life income stream, a generous charitable deduction and avoided paying some capital gains. Even though David spent his life in California, he never forgot his roots in eastern Iowa at SAA.

In appreciation for his generous gift, the University established a named scholarship in his honor and named a classroom for him in the recently dedicated center for health sciences education.