Planned Giving Menu
Planned Giving

Gift Annuity Provides Generous Life Income Stream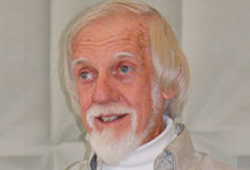 Last year, as Reverend Ed Dunn'58 planned for retirement, he thought about ways in which to increase his income. He decided to establish a charitable gift annuity with one of his certificates of deposit (CD) that was maturing this fall.

By funding a charitable gift annuity, he now has a generous life income stream, based on his age and he receives a generous charitable tax deduction. Best of all, he was able to direct the charitable remainder value of his gift annuity towards the Fr. Dunn Service Trip Endowment Fund, that the university established in his honor this Fall.

Fr. Dunn's commitment and dedication to service will live on for future generations of St. Ambrose students.