Planned Giving Menu
Planned Giving

A Commitment to Education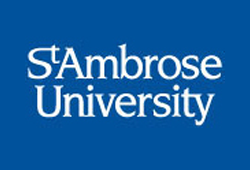 Tom '58 Nestor and his wife Suzanne '60 found a unique way to support educational causes dear to their heart through the establishment of a charitable gift annuity with St. Ambrose University.

Through this gift arrangement, they received a charitable income tax deduction, and lifetime income stream. The charitable remainder value of their gift annuity also provides a meaningful gift to the University's health sciences program.

The Nestors choose to use their quarterly income to support elementary, high schools and even St. Ambrose, because these organizations have been important to them as parent of three adopted children, two of whom graduated from St. Ambrose.

Tom devoted his career to sales, while Suzanne continues to work part time as an R.N. "We want to give back to the school that helped us," the Nestors said.