Planned Giving Menu
Planned Giving

Providing Support to Future Generations of Nurses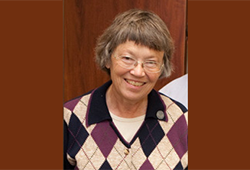 A life devoted to the vocation of nursing and a commitment to the nationally accredited nursing program here at St. Ambrose University led Ann Hinkhouse, a 1995 MBA graduate to leave her estate to St. Ambrose University's nursing program.

"Knowing that my bequest will be helpful in supporting the tradition of caring in the education of nurses at St. Ambrose University gives me great joy," Ann commented. "I have an appreciation for the University's foresight in anticipating the changing role of health care, and commitment to providing well-trained and well educated graduates to the community."

Ann lives on the family farm. A lifelong learner, she is currently enrolled in an on-line parish nurse program.