Planned Giving Menu
Planned Giving

Jane Folwell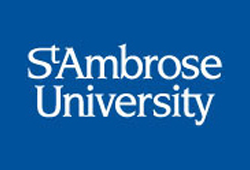 Jane Folwell was one of those people that inspired others. She was an example to women. She attended college and became a congressional staffer at a time when few women pursued higher education and even fewer entered the world of politics. After retirement, she was an exemplary citizen in the Quad City community. She believed in making her community better and acted on that belief by volunteering, serving on local non-profit boards, and supporting a number of local causes, including Genesis Health Services Foundation, Junior Achievement, and St. Ambrose University.

Even though Jane's commitment to the community had an amazing impact, she didn't stop there. In 2001, the Folwell Academic Chair in Political Science and Leadership Studies was established by this energetic volunteer and generous benefactor. Jane chose to bequeath $1M to St. Ambrose to ensure others would have the opportunity to learn and appreciate political science and the legal system. Through her work with the St. Ambrose advancement office, she was able to establish an endowed chair that served as the basis for the current pre-law program and bring in distinguished speakers to educate the community on matters related to political science.

Jane's gift also allowed her to participate in her legacy. She frequently attended her namesake lectures and met with pre-law students during yearly dinners and other functions. She was a living example of how values and beliefs translate into a legacy that is visible and tangible to others. Jane passed away in May 2013. She will be deeply missed by the community she served, but she will continue to inspire future generations through her legacy.