Planned Giving Menu
Planned Giving

Patricia Van Bruwaene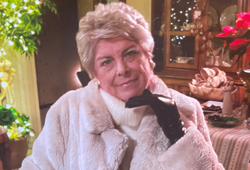 As a working girl and someone who wanted to get her college degree, Patricia Van Bruwaene '74, '84 knew she needed to find a college that offered flexible class schedules. St. Ambrose University did just that, with its offering of evening classes.
St. Ambrose gave Patricia the opportunity to work while taking night classes to earn her degree. She was able to take all but two of her classes in the evening. Along with the flexibility of class schedules, SAU had many great professors who left a lasting impression on Patricia. She remembers taking classes taught by Monsignor Robert "Pinky" Schimdt, Father "Digger" Dawson and Father Catich who taught her calligraphy.
Patricia graduated from SAU in 1974 with a degree in business and economics. She continued her career at John Deere and after a few years went back to St. Ambrose, again using their flexible schedule to enroll in evening classes and received her MBA in 1984. The education she received from SAU helped her advance her career at John Deere and Patricia was able to retire in 2001 at the age of 52.
Patricia said, "not only did I earn two degrees, but another very interesting and important part of my education was learning about volunteerism and community service", which she continues to use to this day being part of many Quad Cities community service groups and taking part in volunteer opportunities.
Recently, Patricia met with Sister Joan and Sally Crino who thanked Patricia for sharing her gift plan with the university. She decided to start using her RMD (Required Minimum Distribution) as a way to give back to St. Ambrose as a "thank you" for giving opportunity and flexibility to her and so many other students in her situation. She wanted to give back to the people who helped her achieve her goals and education which was a great benefit to her career.
Using her RMD is not only a tax advantage for Patricia, but it also allows her to see her annual gift benefit current SAU students. Patricia says "it just makes sense to do this yearly until the remaining amount is given to St. Ambrose when I pass".
Patricia says "people should use the tax advantages that are offered, not only does it benefit you, but it will benefit St. Ambrose University".